Open Enrollment Workshops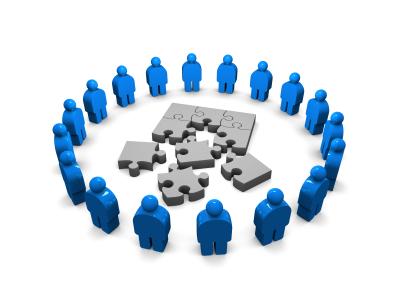 While we generally conduct our customized workshops at our clients location, we occasionally deliver a workshop open to individuals and managers who would like to attend by themselves, or with one or two peers.
Instructor / coach will be Mike Kallet, CEO of HeadScratchers and author of
"Think Smarter - Critical Thinking to Improve Problem-Solving and Decision-Making Skills"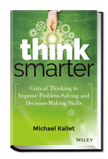 #201: Critical Thinking for Problem Solving and Decision Making
This one-day workshop provides attendees with an excellent foundation and set of tools and techniques for Critical Thinking in a variety of situations. The participants practice these tools in exercise sessions using a real individual business issue. The templates, called Thinksheets, are used as a guide for thinking, both in the class, and to aid future out of class use.
Workshop Description
Download Detailed Brochure
Critical Thinking for Problem Solving and Decision Making

Contact us for the next scheduled workshop
@2004-2017 HeadScratchers, LLC., All rights Reserved